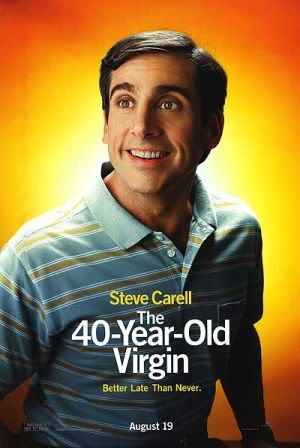 Quote:
Directed by

Judd Apatow



Produced by

Judd Apatow
Shauna Robertson
Clayton Townsend
Seth Rogen
Steve Carell



Written by

Judd Apatow
Steve Carell



Starring

Steve Carell
Catherine Keener
Paul Rudd
Romany Malco
Seth Rogen
Worst. Ending. Ever.
Seriously, it just leaves a horrible taste in your mouth once it's done.
The film on a whole is decent. Steve Carrel plays, as the title suggests, a 40 year old virgin and it's the job of his four work colleagues to get him laid; let the gags commence. Carell, Rudd and Rogen all put in some decent comedy performances but it just isn't up to the standard of similar films like Superbad. The story does get interesting when there's an actual love interest, and it flows through pretty swiftly, although the DVD version is 17 minutes longer and it could probably do with that trimmed back off again.
I keep going back to that ending though... Awful. Absolutely awful.
That's why I can only give it 2 and a half Cactuars.
:cac